Direct from the entertainment capitol of the world - Hollywood USA - comes news of Mr Kenneth Branagh's latest project, A film of his own life story entitled:
'Branagh, The Brilliance, The Beauty, The Baftas and The Beards .

" Mr Branagh has been working on this project for may, many years ". Said an un-named source close to Branagh" He's like a man possessed, I've never seen anyone work so hard or put so much effort into a movie in my life ".
Branagh is both the Director and the Producer of the five and a half hour period drama spanning the full 39 years of Branagh's self proclaimed 'brilliant' life. From his humble birth in a railway station toilet in 1960's Belfast, through a turbulent childhood filled with smugness and self contentment to his show stopping years at R.A.D.A where he was considered quite the young 'Bon Vivant'.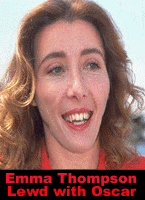 The movie then moves forward into the darker and more sinister years of Branagh's more recent life, including in quite some graphic detail Branagh's version of his ill fated marriage to Emma 'I've got a Porsche' Thompson and their subsequent divorce and her fall into alcohol and substance abuse. Branagh signs this period of his life off by leaving Emma working in a So-Ho nightspot performing lewd sex acts with her Oscar for change.
Branagh however comes out of the relationship stronger, and as he says " Even more handsome and bearded than before ". It is at this point he Plunges himself headlong into his work and also into small faced, wan, doe eyed period actress Helena Bonham Carter an ex groupie of Kens from the trendy Notting Hill Gate area of London.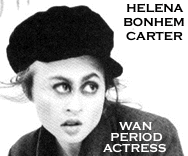 Branagh will also star as himself in this blockbusting epic along side a heavily disguised Branagh as Branagh's father, and Branagh also tackling the role of his own mother (Mrs Branagh) whom he loved so dearly and so often. Hugh Grant, Hugh Laurie, Stephen Fry, Keanu Reeves and Robert DeNiro are all rumoured to be making cameo appearances in the movie. The role of Kenneth's ex wife Emma will go to American ex adult movie star Traci Lords whom Kenneth believes has " Many, many of my ex wife's qualities ".

Kenneth hopes that by bearing his soul to the world and letting the public into his life, that people will see that he is not the self righteous, narcissistic, megalomaniac he is perceived to be but simply as he puts it " A Handsome, beautiful yet somewhat misunderstood man, who tried to share Shakespeare and Shelley (Mary) with an ungrateful world full of philistines and ingrates. A man whose production company 'Renaissance' can count Prince Charles as one of its patrons, yes ROYALTY!! ".

Branagh also hopes that this new venture will reclaim some of the respect he feels he has lost from the public after such bad films as 'Wild Wild West' in which he starred opposite L.L Cool J the actor/rapper and 1993's 'FRANKENSTEIN' in which he starred with Al Pacino. Both films did very badly indeed at the box office and were slated by the critics in general, although in both movies Branagh's beard was singled out as 'dreadful' and a terrible disappointment.

Here is an extract of the publicity statement for the film issued by Renaissance:



Every great man leads a great life,

Every great man needs a great beard,

Kenneth Branagh is Kenneth Branagh in a Kenneth Branagh movie.

'Branagh, The Brilliance, The Beauty, The Baftas and The Beards

.

From sideboards to goatees, From moustache to full face,

Branagh at his best as Branagh.

'Just a life - Just a man - Just an actor'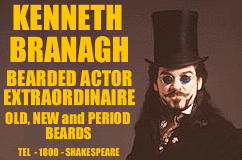 The movie is expected to open world wide at around about 7.45pm the second Friday in June (weather permitting) in a cinema in the year 2003 (or 4 depending on Mr Branagh's beard)